Addison Perry-Franks, Democrat
Challenger for State Representative, District 83
---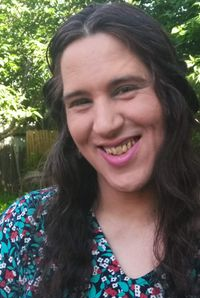 From: https://www.amarillopioneer.com/

Question: What is your educational background?
Answer: Homeschool thru High School, online Trade school diploma for Home Inspection.
Q: What is your occupation?
A: Self Employed
Q: What is your age:
A: 39
Q: If your campaign has any online campaign resources where voters can learn more about you, such as social media accounts or a website, please list them below.
A: https://facebook.com/addisonfortx https://addison4tx.com https://twitter.com/addison4tx
Q: Why did you decide to run for this office in 2020?
A: To be a service for my community and state, to help serve the people and make sure our are is completely represented instead of just a town in the district, to fully serve the constituents.
Q: If elected, what will be your top three priorities in office?
A: Healthcare, Education, Economy
Q: Why are you the best candidate for voters to support this position in 2020?
A: Because I am compassionate, honest, and I will work hard to fight for what the people need and I will oppose anything that hinders the growth of towns, or stops a person from having rights Thomas Warren
Please follow and like us: